The binge of connectivity is coming to an end for a lot of people. To combat the hangover and manage the withdrawals a resurgence in tech with less features is occurring. The classic mobile phone, the Nokia 3310 is getting a much publicized reboot. Nostalgia comes around quickly these days.
Dumb phones allow you to retain that link with the world without the barrage of memes and notifications. Nokia have done their best to revive the old features which made the phone an icon. Sturdy design and Snake. What they're also doing however is releasing a model unusable in countries with advanced technological infrastructure.
The Nokia 3310 is too low tech
For customers in the United States, Canada and Australia wanting to downgrade for a while the 3310 isn't going to work. The device will have support for two bands of communication, 900MHz and 1800MHz. Today the drive for faster and more advanced communications has taken over these bandwidths. For a phone to work anywhere in the world it has to be compatible with multiple bands. The main ones are 850MHz, 900MHz, 1800MHz and 1900MHz.
2G networks are old hat in many countries. In the US and the West plans for 5G communications are well underway. American and Canadian carriers no longer offer the bandwidth the phone needs. Australia and Singapore are also shutting down the 900MHz and 1800MHz. The new 3310 is set for a release in India some time in 2017 at around $50. Despite the fact it already offers a very similar model, the 150, for half the price.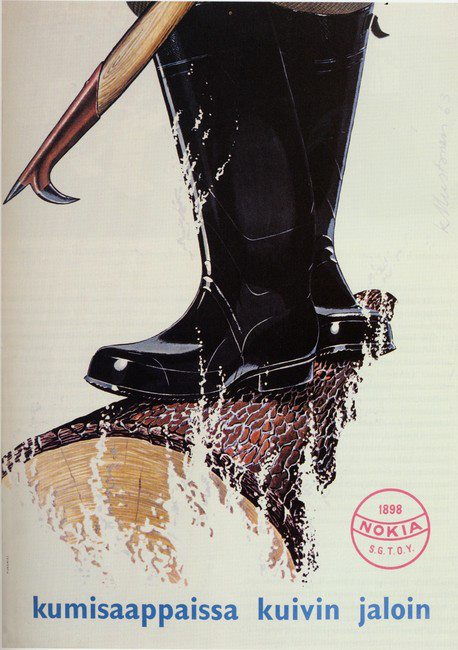 A Short History of Nokia, 3310
Nokia was founded in 1865, they made wellington boots, wooden pulp mills and got into the electricity business early on.
They moved more firmly into electronics in the 1960s, designing digital switches for telephone exchanges and setting pre-cellular mobile radio standards.
In 1979 they merged with Salora and began developing mobile phones
Nokia was a key developer in GSM, a service providing a means to transmit data and voice traffic, GSM later became the dominant force in mobile telephony during the 1990s
Mobile phones took off in the 2000s, Nokia had an early stranglehold on candybar style devices but failed to land a punch in the smartphone market.
In 2013 Nokia sold its mobile business to Microsoft for $4.25bn along with a 10 year license to Nokia patents for $1.85bn
Nokia are repositioning in the market, we know them as the 3310-bringers, but the company has centuries of heritage in diverse fields of tech.